Tradurre: un viaggio nel tempo
Tradurre: un viaggio nel tempo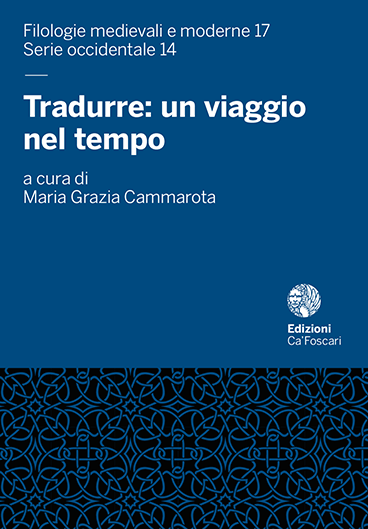 Scarica PDF gratuito
  pdf
---
42
0
---
Lingua
it
ISBN (print)
978-88-6969-250-5
ISBN (ebook)
978-88-6969-248-2
ISSN Serie occidentale
chevron_right2610-945X
e-ISSN Serie occidentale
chevron_right2610-9441
Data pubblicazione
24 Mag 2018
Filologie medievali e moderne
sīþ, wræcsīþ: Literal or Figurative?
Considerations on Genre and Gender Conventions in Translating from Old English
Concetta Sipione
ORCID 0000-0002-3839-7862 
Università degli Studi di Catania, Italia
ibelin@alice.it


DOI 10.30687/978-88-6969-248-2/006
Submitted 17 Gen 2018
Accepted 19 Feb 2018
Abstract

The Old English poem The Wife's Lament is an extremely conventional and, at the same time, original text. It portrays a female character suffering for the absence of her loved one, through the framework of the so-called 'elegiac' style and a mainly heroic vocabulary. The traditional exile theme is, thus, interwoven with the uncommon motif of love sickness. While this appraisal of the poem is the most widely accepted one, disagreement still remains about the translation of some keywords, strictly related to the exile theme, such as sīþ or wræcsīþ. The aim of this paper is to examine diverging readings and glosses of the above mentioned 'exilic/elegiac' keywords, and to show that an accurate translation should not neglect a thorough appraisal of the text in its complexity and the association with related literary patterns and imagery in other poetic and prose texts.
Keywords
The Wife's Lament. Translation. Genre. Literal or figurative. Exile.
 This work is licensed under a Creative Commons Attribution 4.0 International License