Perspetivas críticas sobre os estudos ibéricos
Perspetivas críticas sobre os estudos ibéricos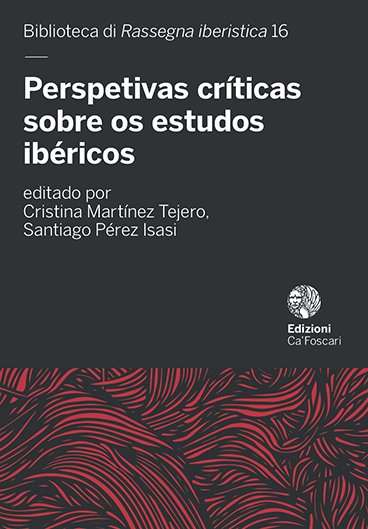 Download free PDF
  pdf
---
5
1
---
Topic
chevron_rightLinguistics
Language
es
ISBN (print)
978-88-6969-324-3
ISBN (ebook)
978-88-6969-323-6
e-ISSN
chevron_right2610-9360
Date of publication
02 Aug 2019
Biblioteca di Rassegna iberistica
Iberismos, comparatismos y estudios ibéricos
¿Por qué, desde dónde, cómo y para qué?
Arturo Casas
Universidade de Santiago de Compostela, Galicia, España
arturo.casas@usc.es


DOI 10.30687/978-88-6969-323-6/001
Submitted 19 Oct 2018
Accepted 04 Jan 2019
Abstract

This chapter presents a consideration of Iberian Studies as an emerging field of knowledge, subject to specific conditions and goals. The task is to be carried out at the crossroads between comparativism and the social sciences, with the aim of analysing in particular the relations between Iberisms, Comparative Literature and Iberian Studies. All of this is in connection with two overlapping aspects: firstly, the epistemological reflexivity and the academic and political profile of the participants in this new field of studies; secondly, the disciplinary delimitation of the field itself, which should necessarily incorporate academic, geocultural, ideological and biopolitical aspects.
Keywords
Comparative Literature. Epistemological reflexivity. Iberian Studies. Iberisms. Literary history.
 This work is licensed under a Creative Commons Attribution 4.0 International License