Nuove frontiere della precarietà del lavoro
Nuove frontiere della precarietà del lavoro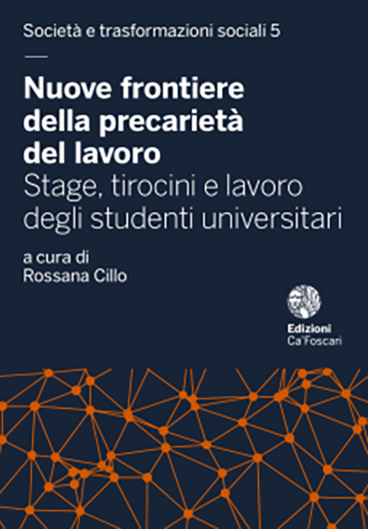 Download free PDF
  pdf
---
117
6
---
Topic
chevron_rightSociology
Language
it
ISBN (print)
978-88-6969-160-7
ISBN (ebook)
978-88-6969-147-8
e-ISSN
chevron_right2610-9689
Date of publication
13 Apr 2017
Società e trasformazioni sociali
Lasciate ogni speranza o voi che entrate!
Politiche del lavoro, formazione in contesto lavorativo e precarietà
Iside Gjergji
ORCID 0000-0002-3821-1335 
Università Ca' Foscari Venezia, Italia
iside.gjergji@gmail.com


DOI 10.14277/6969-147-8/STS-5-6
Submitted 22 Sep 2016
Accepted 11 Oct 2016
Abstract

Over the last forty years, the work organization and job market in the western countries underwent numerous radical transformations that have led to increased worker precariousness. Countless legislation reforms have multiplied short-term contracts, while drastically reducing workers' legal protection. It is within this framework that the Italian legislator introduced important changes in the internship sector. By critically analyzing the concept of worker precariousness – which has gained renewed currency among social scientists after the world economic crisis of 2007-2008 – this paper aims at examining the Italian labour policy over the last decades and the existing link between the job insecurity escalation and the spread of internships.
Keywords
Precariousness. Internships. Apprenticeships. Flexibilisation.
 This work is licensed under a Creative Commons Attribution 4.0 International License