Ricerche giuridiche
6 | 1 | 2017
Ricerche giuridiche
6 | 1 | 2017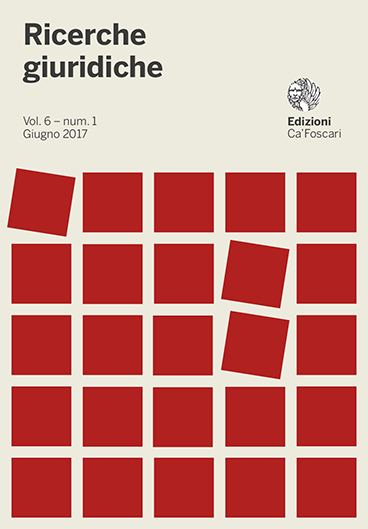 Download free PDF
  pdf
---
40
2
---
Topic
chevron_rightLegal Studies
Language
it
e-ISSN
chevron_right2281-6100
Online issue
Vol. 6 | Num. 1 | Giugno 2017
Ricerche giuridiche | 6 | 1 | 2017
Facebook nel mirino delle Corti: accanimento giurisprudenziale a cavallo del caso Schrems?
Carlotta Fossà
Università Ca' Foscari Venezia, Italia
956280@stud.unive.it


DOI 10.30687/Rg/2281-6100/2018/01/005
Submitted 18 Jan 2018

Abstract

In a time frame that is witness of the intersection between the plane of reality and the plane of virtuality, the digital world becomes a breeding ground for a substantial case law, which mainly affects online platforms and social networks, above all Facebook, a protagonist - straddling the Schrems case - in the thorny issues related to the mass surveillance, the protection of personal data and the controversial relationships aimed at building and maintaining a sort of transatlantic bridge between the EU and the USA for the traffic of the above mentioned data. 
Keywords
Facebook cases. Mass surveillance. Schrems case. Digital privacy. Balance of interests.
 This work is licensed under a Creative Commons Attribution 4.0 International License